Hallo,
kennt jemand eine Leicht verständliche Anleitung um Plesk auf einen Debian 10,5 zu Installieren?
Ich habe es versucht mit
https://get.plesk.com/
da bekomme ich immer Folgende meldung:
Cannot connect to ssh host meine IP: ssh: handshake failed: ssh: unable to authenticate, attempted methods [none password], no supported methods remain
Die ssh Login Daten sind aber richtig eingetragen.
Dann habe ich diese versucht.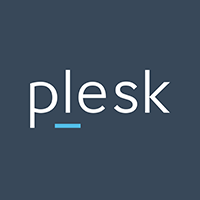 Mit der 1-Klick-Installation können Sie einen Plesk Server schnell und unkompliziert mit der Standardkonfiguration ei...

docs.plesk.com
Da bekomme ich am Anfang
-bash: curl: command not found
Redirecting output to 'wget-log'.
dann scheint die Installation zu Laufen aber am Ende kann ich kein Plesk aufrufen.